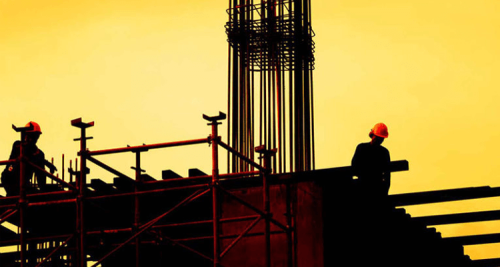 Construction law is a large and complex subject. You may need to find a construction attorney near me in order to ensure your company is working within the confines of the law. If you're searching for construction law firms in the Lake County, IL area, then call The Law Office of John F. Stimson. John is a construction attorney who knows how to effectively fight for your rights. With 39 years of experience in the field, he's capable of helping you navigate construction law in order to keep your business safe. Call him today to get a free 15-minute consultation and learn more about his services.
Construction Attorney
If you own a construction company, you likely already know how important it is to make sure your business works within the law. However, construction law is often complicated. If you don't have familiarity with it, you may make mistakes that are costly for you and your business. Hiring a qualified construction attorney to advise you can help you avoid such concerns. A good construction attorney can help:
Provide advice regarding liens.

Negotiate property disputes.

Advise you on project bidding.

Help draft contracts.

Examine contracts given to you by others.

Provide general advice on construction law.
In addition, an attorney can help you should you end up in a difficult legal situation. Some disputes may be serious enough to be taken to court. However, others can be successfully negotiated outside of court. Your attorney can speak with both parties to try to find a peaceful resolution. This can cut down the stress and financial strain of having to take a case to court. Additionally, your attorney can give you advice on what the best course of action is should you find yourself facing legal action.
When searching for construction law firms in Lake County, IL, you want to make certain you're working with someone who has the experience and knowledge to help. As such, consider calling John Stimson. John has decades of experience in the legal field and has successfully helped many individuals with concerns relating to construction law. He pays keen attention to detail in order to ensure everything works out. Whether you need advice or legal representation, consider calling John today.
Construction Attorney Near Me
Finding a qualified construction attorney near me isn't always easy. You need someone who can provide you excellent legal advice, whether that be to guide you through a contract or to provide a resolution to a dispute. You need to make sure you're working with someone who will support you throughout the process. As such, consider working with The Law Office of John F. Stimson. John offers construction law services to the following areas:
Lake County, IL

Cook County, IL

Chicago, IL

Waukegan, IL

Long Grove, IL

Lake Forest, IL

Des Plaines, IL

Arlington Heights, IL

Skokie, IL
John has extensive experience with construction law and thus can provide excellent legal advice. When you're searching for a construction attorney near me, consider working with him. Learn more about his services and get a free 15-minute consultation today.
Construction Law Firms
Not all construction law firms are able to provide the services you need. While many may be qualified, they don't always offer the flexibility necessary to make sure you get quality representation. John Stimson believes that everyone should have the right to representation. As such, he offers flexible scheduling and different financial options for those who need it. John is fully committed to providing you with excellent legal advice and representation. So, consider calling him today and receive a free 15-minute consultation.