Decades of Knowledge & Experience Working for You
Experienced Aggressive
Legal Representation
Offering Free 15-Minute Consultations Over the Phone
Business Law & Foreclosure Defense Attorney Serving Chicago, IL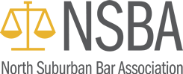 John F. Stimson
Attorney at Law
After graduating with his law degree from Wayne State University Law School, John F. Stimson wanted to provide reliable representation to people and businesses on his own terms. With an entrepreneurial spirit, The Law Offices of John F. Stimson, LTD was born. Since its inception, the firm has focused on business and consumer law matters. Today, the practice helps individuals across a wide range of legal issues ranging from real estate law, construction law, foreclosure defense, and credit card disputes. Over three decades, John has picked up extensive litigation experience through cases such as construction and small business disputes. These experiences have prepared him to successfully fight your case both inside and outside of the courtroom. When you need effective and aggressive representation for your situation, don't wait to put John on your side.
MORE ABOUT JOHN
Guiding You Through the Legal Process
When you're not sure what to do next, The Law Offices of John F. Stimson, LTD can help you move forward.
Experienced Counsel
Attorney John F. Stimson has over three decades of experience serving individuals and businesses in Chicago. His knowledge, skills, and expertise in business and consumer law can benefit the outcome of your case today.
Collaborative Approach
While no one understands your needs better than you, John offers his expertise to help you navigate your legal situation and the available options that are best suited to meeting your goals.
High-Quality Service
With John F. Stimson on your side, you can be sure that your side of the story will be heard. He will effectively and aggressively represent you in court, protect your rights, and fight for the best possible results.
I corresponded with John during my Deed in Lieu application with my mortgage company. He explained to me about details on what to do and what will happen with the process. And he was frank enough to refer me to another lawyer in another field of expertise as my situation warrants, Thank you John.
Anonymous
Foreclosure Defense.
Mr. Stimson has been assisting me and my wife in the defense of a foreclosure and has kept me in my home while working on a loan modification. I am very pleased with the work he has done for us. I will recommend him to anyone who is facing foreclosure.
Louis
Excellent Lawyer, trustworthy, reliable. Me and my family were worried about loosing our dream home in foreclosure, John kept his promise to keep us in home till our financials improve and can negotiate modification. He is still helping us negotiate.
Rakesh
Protecting Your Rights & Best Interests
Dealing with legal disputes is stressful — your mind may be spinning with all of the questions, concerns, and processes you're trying to juggle. Whether your situation involves your rights, your business, or your home, The Law Offices of John F. Stimson, LTD is prepared to help you better understand the matter at hand and help you outline strategic steps for moving forward.
Don't risk the outcome of your case by working with an attorney who is inexperienced or indifferent.
John F. Stimson has over three decades of experience practicing in the areas of business and consumer law and can help you tackle any challenge. Whether you're stuck in a complex business dispute or need help fighting foreclosure, you'll want his litigation skills in your corner. No matter what brings you to his firm, John is dedicated to helping you resolve your issue and reaching the most favorable resolution possible.
The Law Offices of John F. Stimson, LTD is proud to serve the needs of individuals and businesses throughout the greater Chicago, Illinois area. As an experienced business law attorney, John works hard to meet the needs of his clients throughout the life of their business — from the initial formation to the sale or development of a succession plan, and everything in between.
His litigation skills are critical when you need support with a dispute with customers or between business partners.
John has successfully represented clients both in and out of court through a wide range of legal matters. From small business litigation to construction law and credit card disputes, his top priority is to always protect your rights and best interests at every step of the way. If you need reliable legal counsel for a business or consumer law matter, don't wait to reach out to attorney John F. Stimson and put his experience to work for you.