Business Law Attorney in Chicago, Illinois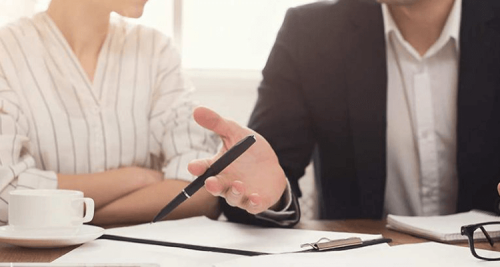 If you run a business, there will undoubtedly come a time when you need legal advice. You may find yourself searching for business law firms or a business attorney near me in order to guide you. If you need a business lawyer in Cook County, IL, then call The Law Office of John F. Stimson. John is a lawyer with extensive experience in business law, having worked with Fortune 300 companies. With 39 years of experience behind him, he can help whenever your business is facing a legal issue. Call today for a free 15-minute consultation.
Chicago, IL Business Lawyer
There are a lot of complications to owning and running a business. As such, there is also the opportunity for disputes to arise. Some of the more commonly seen business disputes are as follows:
Contract Disputes: This may refer to disputes over what the contract entails, or it may refer to concerns over a breach in contract. Regardless, the aid of a qualified business lawyer can help in resolving the issue.

Trade Disputes: In business law, this refers to a dispute between employers and employees. It generally involves conflicts about the working conditions, terms of employment, or other issues.

Partner Disputes: If you run your business with another person, you may find yourselves in conflict over how it's run. This can include anything from disputes over the best direction to take the business, management concerns, or financial compensation.

Disagreements Between Businesses: Occasionally businesses may have conflicts with each other. Generally, these involve concerns that another business has not acted lawfully.
Business disputes can be daunting for any business owner to deal with. Many times, you simply don't have the experience necessary to navigate the often-confusing world of business law. As such, consider hiring a business lawyer to help. Call The Law Office of John F. Stimson today and get the legal support you deserve.
Business Attorney Near Me
When you're searching for a business attorney near me, contact The Law Office of John F. Stimson. John has had years of experience helping businesses in the legal field. Because of this, he is perfectly qualified to help with your business. He fights aggressively to make sure your rights are upheld. Work with him to get the sort of effective representation you deserve. John offers business law services to the following areas:
Cook County, IL

Lake County, IL

Chicago, IL

Waukegan, IL

Long Grove, IL

Lake Forest, IL

Des Plaines, IL

Arlington Heights, IL

Skokie, IL
When you need help with business law, you need an attorney you know that you can trust. That's why you should work with John Stimson. If you're looking for a business attorney near me, then call John today and get your free consultation.
Chicago Area Business Law Firm
While businesses often know to consider finding business law firms to help with disputes, they may not think to contact a lawyer for general legal advice. However, having an attorney can help ensure that your business is working within the confines of the law. This, in turn, can help you potentially avoid disputes before they happen.
When you're searching for business law firms in the Cook County, IL area, contact The Law Office of John F. Stimson. John can help with a variety of areas in business law, including:
Contract breaches and disputes.

Intellectual property disputes.

Trade disputes.

Financial concerns.

Shareholder agreements.

Property disputes.

Franchise issues.
John's years of experience in business law give him the skills and knowledge necessary to advise you on the best course of action. Whether you are looking for help with a dispute or simply need advice, he can help. Please contact John today to get your free 15-minute consultation.